Proudly Manufactured in the USA for Over 50 Years!!
A Reliable Companion for Large-Scale Harvesting, Built to Withstand the Test of Time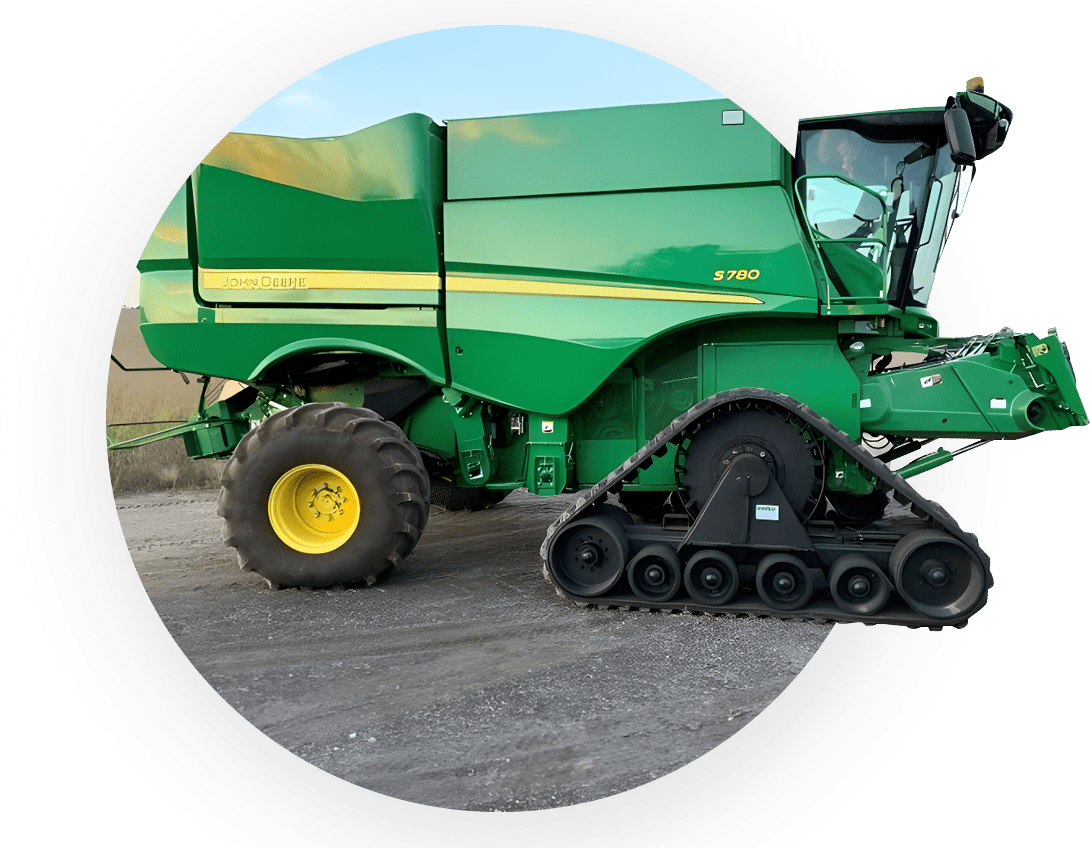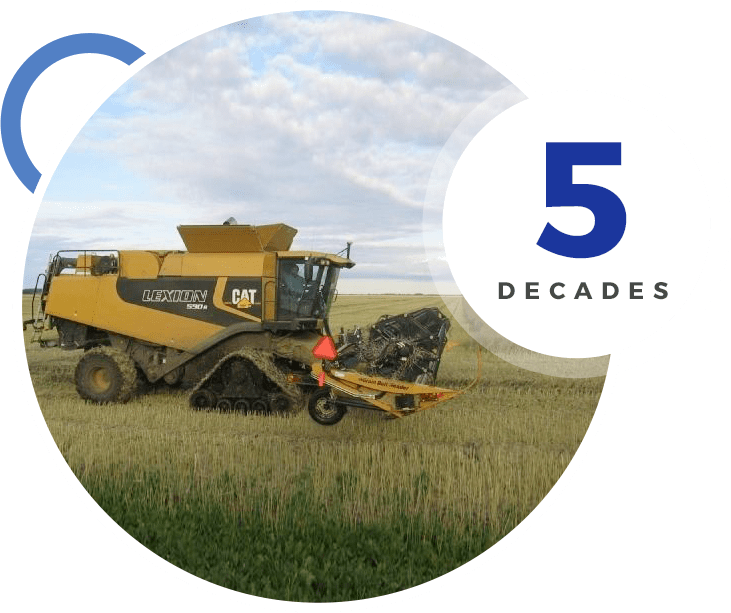 Selling Quality Agricultural Tracks for Over 5 Decades
GripTrac is the industry leader in providing superior-quality tracks. We specialize in combine tracks, grain cart tracks, and tracks for various types of equipment. Our robust add-on tracks and pull tracks are designed to enhance your machinery's performance, offering unmatched stability and control on all types of terrain. Our versatile track solutions are not just about quality and performance. They are also about empowering you to get more done, no matter the conditions. Explore our range of innovative track solutions today.
GripTrac is a renowned and globally recognized track manufacturer offering the best tracks for a wide range of applications. Our products are sold and serviced across the United States, Canada, Mexico, Central America, Asia, Africa, and Australia, catering to the needs of customers worldwide.
Harvest with Ease in
Wet Fields
Our tracks are designed to tackle the challenges of wet fields, allowing you to efficiently harvest your crops even in adverse conditions.
Experience the most versatile tracks available on the market, delivering exceptional performance and adaptability for various terrains and applications.
Enjoy hassle-free installation with our easy-on, easy-off design, ensuring convenience and minimizing downtime.
Our tracks are engineered to be gentle on fields, eliminating concerns of field damage while providing optimal traction and stability.
With a width of 36 inches, our tracks minimize soil compaction, preserving the health and productivity of your fields.
Benefit from 54 square feet of bearing surface on the ground, maximizing stability and distributing weight evenly for improved performance.
Low-Maintenance Advantage
Our tracks are practically maintenance-free, allowing you to focus on your work without the hassle of frequent upkeep.
Experience significant fuel savings of up to 20% by utilizing our tracks, and optimizing your operational costs.
Protection and Reliability
Mud shields are incorporated to safeguard final drives, ensuring long-lasting durability and peace of mind.
Bid farewell to undercarriage hang-ups with our track solutions, offering uninterrupted and smooth operation for maximum productivity.
We stand behind the quality of our tracks, providing a satisfaction guarantee to ensure your utmost confidence and contentment.
Choose GripTrac for unmatched performance, durability, and customer satisfaction in track solutions.

We use GripTrac on both our self-propelled chopper and combine. We bought them this fall and they've already paid for themselves.
~Sidney Borgeson, Witnee, WI

There have been numerous seasons that we could never have harvested our crops without GripTrac. When we were through with our crops we rented them out.
~Dale Huisinga, Casey, IL

Best way to describe GripTrac .…..
Frickin unbelievable, cannot believe the wet ground we are getting over with them, far exceeds what we expected.
~Tim

We've used GripTrac under extremely wet conditions. They work great. Through standing water we never got bogged down, even with a load on. We can put them on or take them off in less than an hour.
~David Walker, Chillicothe, MO
Reach out to us for quality products.